Flex Your Creativity
What can you do to break the patterns of thinking and come up with novel and useful ideas that challenge fundamental assumptions?


Learn to stretch your creative thinking abilities with expert lectures and practice activities.


Join us on this learning experience, carefully curated by Innovation Evangelist Dr. Pavan Soni.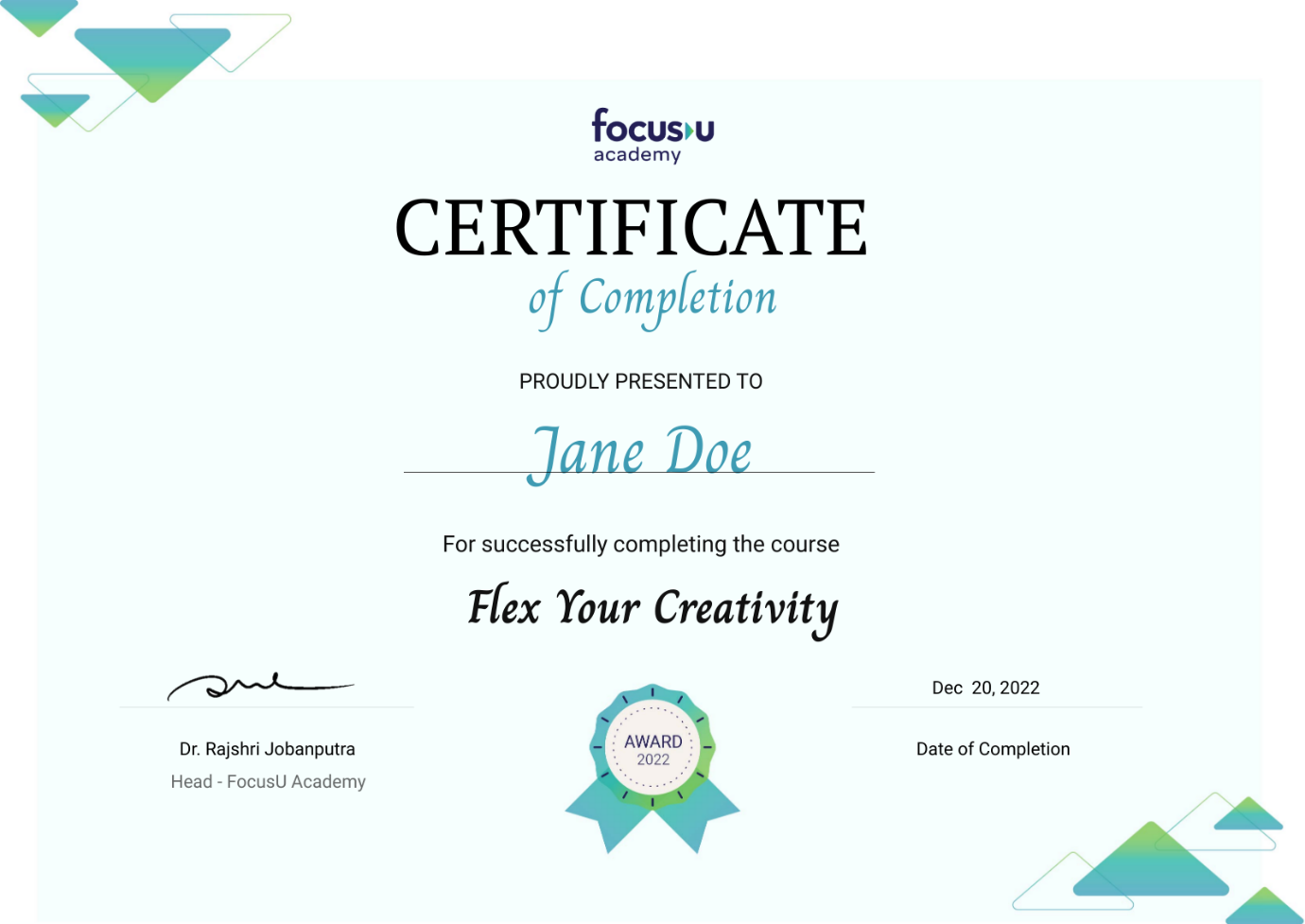 Who will benefit from this course?
Individuals working with complex problems which demand creative solutions



Detailed Course Syllabus
Module 1: What is Creativity?
Pre-Course Reflection Questionnaire
Video Lesson from Dr. Pavan Soni - Introduction to Creativity
Myth Buster Challenge Station - Examine your beliefs around creativity
Module 2: Break the Pattern
Video Lesson on the role of patterns in our thinking.
Video Lesson from Dr Pavan Soni - Challenge your Assumptions
Drawing lessons from various industries, such as eCommerce
Video Lesson from Dr. Pavan Soni - Adopt Analogous Design
Drawing lessons from various industries such as automobile and healthcare.
Practice exercises to break your pattern of thinking.
Module 3: Practice Lateral Thinking
Video Lesson from Dr. Pavan Soni - What is Lateral Thinking?

Video Lesson from Dr. Pavan Soni - Understanding the S.C.A.M.P.E.R toolkit with an example.

Downloadable toolkit - The S.C.A.M.P.E.R technique.

Checkpoint Quiz to test your understanding of the S.C.A.M.P.E.R technique.

Closets & More - Practice exercises for Lateral Thinking.
Drawing lessons from the pharmaceuticals industry
Understanding Simon Sinek's Golden Circle
How to use the Golden Circle to clarify the team's purpose
Practice exercise
Drawing lessons from the Penguins of Madagascar and the hospitality industry
Understanding the different types of team roles
Practice exercise
Time for you to practice what you have learned.

You have joined 'The Best Snitch Co' to lead a team of product developers. Navigate the various scenarios and help drive results for the organisation, while keeping the team engaged.
Dr. Pavan Soni
Innovation Evangelist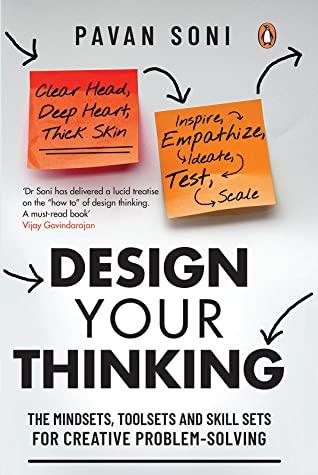 Dr. Pavan Soni is an Innovation Evangelist by profession and a teacher by passion. He is the founder of Inflexion Point, offering programs on Design Thinking, Strategic Acumen, and Consulting Skills.
He is the author of the book, Design Your Thinking, published by Penguin Random House in 2020. The book was one of the five books shortlisted for the '2021 BBLF CK Prahalad Best Business Book Award'. In 18 months of its release, the book has become a National Best Seller.


Besides being an Adjunct Faculty at ISB Hyderabad and IIM Bangalore, Dr. Soni is a columnist at Mint, YourStory, Inc42, Entrepreneur and People Matters. He authors a monthly newsletter, Inflexion Point, which has been in circulation since 2008 and reaches over 20,000 enthusiasts worldwide.


Dr. Soni was the only Indian to be shortlisted for the prestigious 'FT & McKinsey Bracken Bower Award for the Best Business Book of the Year 2016'. He has been invited five times to speak at the TEDx, and is featured as one of the '100 Digital Influencers of 2020' by YourStory.


Dr. Soni is a Gold Medalist from MBM Engineering College Jodhpur and did his PGDIE from NITIE Mumbai. He finished his Doctoral Studies at IIM Bangalore in the domain of innovation management. He is passionate about fitness, spirituality, guitar, chess, reading and writing.
What our community members say
Blend of learning elements (talking head video, visual style, microsims, practice exercise) make a difference to the learning experience.
Sailaja Revur

Very crisp and engaging. Concepts/insights shared were presented very clearly. The challenges and practice exercises kept one engaged. For me, the biggest takeaway was challenging assumptions and SCAMPER.
Radhika Kapoor
The course is a good introductory course towards creative thinking. The manner in which case studies are discussed is really innovative. In my view, the byte size modules will help the students in better retention. The application of the concepts explained in day to day scenario makes this course effective and Unique.
Amitabh Nautiyal
I loved the structure, the duration and simplicity aspects of the course . The minute detailing of scenario based learning, practice lessons and quizzes helped to reinforce learning and made it engaging. I found the scenarios and the quizzes with points to be engaging and highly energetic. I liked that one can retake the simulation so that one can apply the mistakes and try again. Learnt the concepts of Analogous Design, Challenge Assumptions and SCAMPER techniques in a very engaging way.
Ranjini Rao

It's a great online course indeed which has shaken my existing thoughts about being creative in our thoughts. Most of the techniques mentioned are known to us but we normally don't use it as we don't know or might have not experienced the real power of them. This small course gives us that opportunity and wisdom which could be very helpful in future to become more creative in our life!
Abhijit Das
The simplicity and brevity without compromising on the quality of content shared. Video lessons by Dr. Pavan Soni were very insightful. The Microsimulation was excellent and very well thought out followed by the explanations. The Checkpoint exercise was good and a very practical way to assess one's understanding of SCAMPER tool.